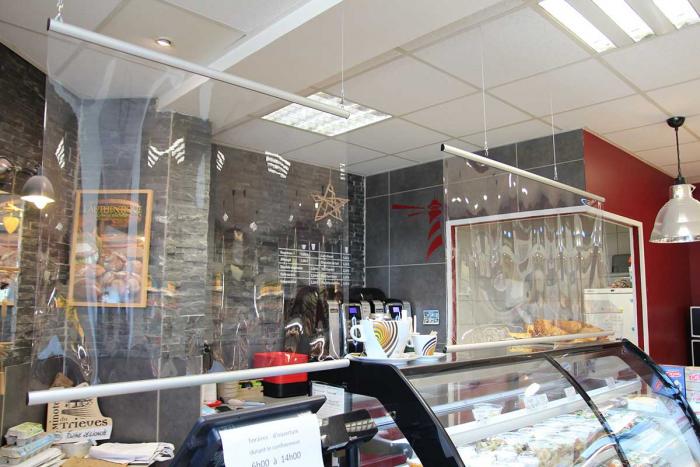 Please visit our online store clicking here
Due to Covid-19 proliferation, Extruflex is adapting its products traditionally dedicated to the industrial doors market for the protection of all people in direct contact with public.
Transparent vinyl films, panels or strips facilitate the implementation of transparent protective screens, stretchers protections, airlocks or even protective visors. The films act as real protective barriers to all types of virus such as Covid-19.
Easy to use and quick to install with light hanging systems, they can be installed in all situations and all types of food shop. They are also easily removable.
You can find more information on our dedicated page or buy screens on our online shop at clear-protection-screen.co.uk
N.B: Despite the containment and worsening of the epidemic, Extruflex Group remains operational and mobilized to respond to all requests. Do not hesitate to contact our teams for any further information by phone or e-mail.