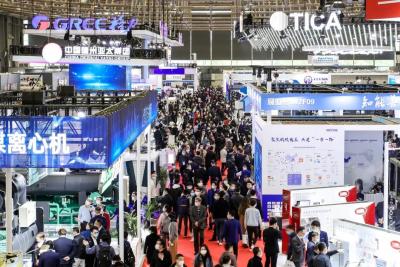 Extruflex China has been in full operation consistently since the outbreak of the COVID-19 Pandemic. This April, we have participated in important exhibitions for Refrigeration, Air-conditioning, Heating, Ventilation, Frozen Food Processing, Packaging and storage in Shanghai from 7-9 April 2021.
Extruflex was greeted with an overwhelming amount of positive response from our existing clients and were able to connect with new ones to discuss how we can continue to provide solutions to assist their operations. We help support their operations to maximise effectiveness and to promote a safer working environment.
We will continue to strive as a leader in our industry with our expertise in Research and Development, exceptional control of QC and customer service. We would also like to thank our customers for their unwavering co-operation and support.