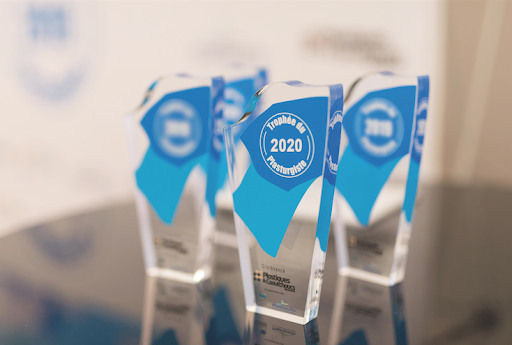 The company Extruflex won the International Development Trophy at the tenth edition of the Plastics Processing Trophies, which was held this Thursday, November 19, 2020.
This trophy awarded by Patrick Vuillermoz, Managing Director of the Plastipolis competitiveness cluster, salutes the actions of the group which have contributed to its international expansion in recent years.
A highlight of 2019-2020, the construction of its production unit in the United States on the Extruflex North America site.
"90% of our business is done internationally. We have 7 subsidiaries abroad, "said Patrick Chambriard, CEO of Extruflex.
The French plant, which manufactures PVC strips, panels and transparent flexible films, "exports 80% of its production to 75 countries. "Twelve languages ​​are spoken in our group", even specifies Patrick Chambriard, declaring himself "all the more proud and happy to receive this award as the other companies named are prestigious and could have received it, I am thinking of Serge Ferrari with whom we had worked in South Korea a few years ago ... "