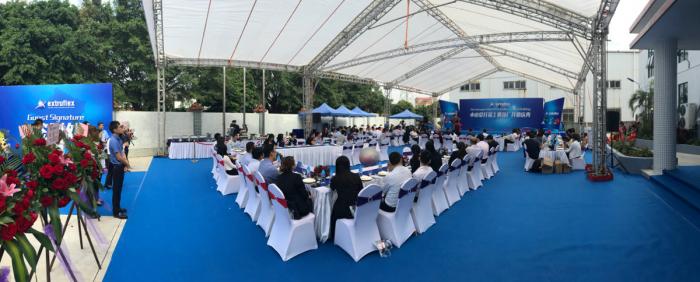 EXTRUFLEX inaugurated the extension of its Chinese factory on November 9th, 2018.
This new building allows the group to expand its production capacity and its capacity in research and development with new laboratory equipment.
The facility includes the new administrative and commercial offices as well as a showroom so that our visitors can better appreciate the extent of the applications for our products.
We thank so many of you for coming to the inauguration ceremony and hope that this new building will contribute to your satisfaction with the products and services you expect from us.