Focus on our scrap recycling program
Extruflex offers to collect your production scraps.
We are inviting you to contact us for more info.
PVC is one of the most widely used plastics in the word.
It is a very versatile and recyclable material in many uses.
PVC is made up of:
57% sea salt,
43% petroleum derivatives
Discovered in 1835 by Henri Victor Regnault, PVC is very resistant material to water, chemicals, and fire. PVC is weather resistant, easy to clean and can last over time (30 or even 50 years).
PVC is mostly used in construction for windows and pipes, it is also found in the automotive industry, door industry and many everyday products (packing, coated textiles, tarpaulin, etc…)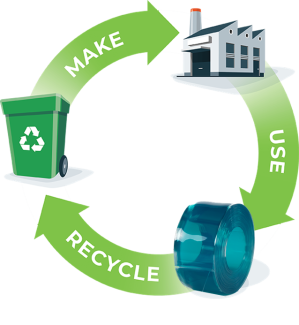 PVC recycling methods
There is mainly two ways to recycle PVC ;
Mechanical recycling.This involves a mechanically treatment of the wastes. The PVC is grinded in small particles and cleaned. The particles can be then remelted and remolded with or without fresh material to redo same products or a new one.
Chemical recycling. Several chemical processes such as pyrolysis or hydrolysis are used to convert the waste into reusable components. The resulting products as sodium chloride, calcium chloride, hydrocarbon products can be used to produce new PVC or as feed for other manufacturing processes or fuel.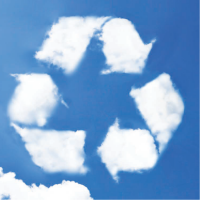 How to recover PVC ?
PVC is a powder that is mixed with plasticizer to make it flexible. The dry blend obtained is then extruded into the desired shape. Other additives are added to give it the extrudability and final properties of the desired product (anti-UV, pigments, thermal stabilizers, lubricants, etc.)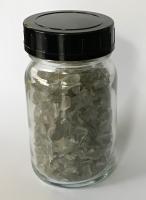 PVC is 100% recyclable. When recycled, it is drastically reducing the carbon footprint compare the production with fresh material. It allows to save energy and avoid extracting more carbon from the ground.
PVC is collected by waste reception centers or in containers made available by cities. Dumpsters are installed on construction sites to collect waste. It is also possible to bring your PVC scraps or waste to reprocessing centers.
EXTRUFLEX recycles all its PVC waste. When it cannot be directly reused with us, the wastes are grinded and sold to recycling companies who use it to manufacture pipes or electric cables.
EXTRUFLEX also offers its customers to recover their production scraps. We are inviting you to contact us to participate in this program.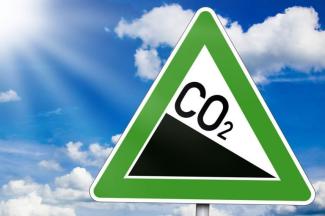 Our environment is precious, it needs everyone's attention every day.